Sidcup Lapidary & Mineral Society

Welcome to our website
HOME PAGE
Polished Ammonite
from
Morocco

Members using the cutting and polishing machines

Polished Malachite
From
The Congo

Welcome to the
Sidcup Lapidary & Mineral Society
web site
We hope you find these pages useful and informative.
The group has been running for over 40 years with an active membership.
We have a Lapidary workshop with cutting, grinding and polishing equipment, display tables and microscopes for your use.
On this site you will find the current meetings schedule, a brief history of the Society,
a virtual tour of our workshop and some links which may be of interest.
The society also has a full schedule of Field trips for those who might like to discover the fun
of collecting mineral and fossil specimens for themselves.
Please see full schedule page
THE MEETING PLACE FOR REGULAR MONDAY EVENING
GET TOGETHER AND LAPIDARY WORKSHOP IS:

The Learning & Enterprise College Bexley
(LECB)
5 Brampton Road
Bexleyheath
Kent
DA7 4EZ
(Jewellery Room)

The Society meets from 7:15pm to 9:15pm on Monday evenings
(During Term Times)


RECENT ANTIC'S


Notes about our trip
to
Machen Quarry, S. Wales.

Agate display evening

2010 Christmas show

Minerals, Crystals and Gemstones
with
Inclusions
Evening




April 2022

Monday April 25th
Bring your donations for Raffle Prizes 2022



---

May 2022


Monday 9th May
A Rainbow of Rocks: Red/Orange/Yellow...

Monday 16th May
Opals/Opalines

Monday 23rd May
Geological Maps

---

June 2022

Monday 6th June
Fossil Plants

Monday 13th June
Cut nodules

Monday 20th June
Banded Minerals

Monday 27th June
Finds of Minerals/Fossils

---

July 2022

Monday 4th July
Mines & Minerals Ephemera

Monday 11th July
Packing up machines up for the Summer

Monday 18th July
BBQ

---

For further information
and
full schedule of events
please click the link below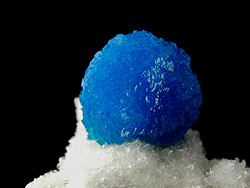 Cavansite on Stilbite

Pune (Poona)
Maharashtra State
India