Sidcup Lapidary & Mineral Society

One of our recent Christmas Fair
Our annual Christmas Fairs open at the Emmanuel Church Hall each year and a grand selection of Minerals, Crystals, Fossils, Gemstones, Jewellery and other giftware items are made available to the public.
Tea, coffee and refreshments are available, as are our normal club displays, raffle and "Gold Mine".
The club has a couple of tables offering an insight into some of our activities as well as offering some very reasonably priced bags and boxes of polished pebbles and tumble / cabochon rough.
The Displays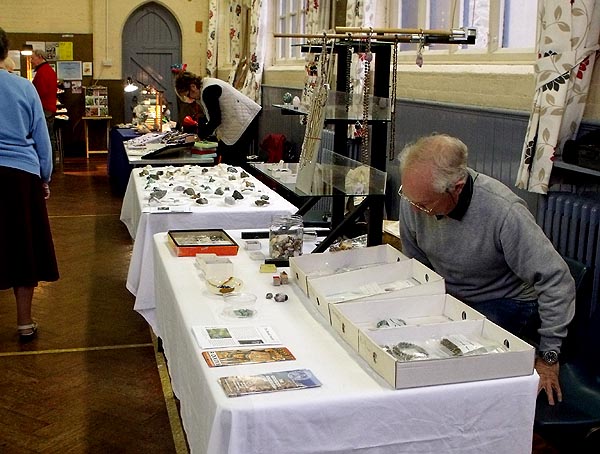 Graham settling in for a busy day.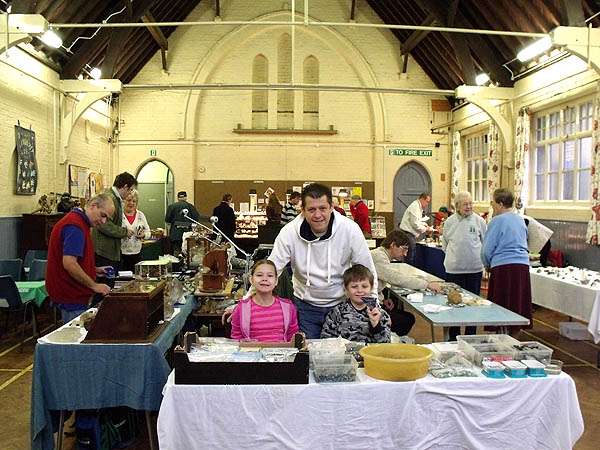 Members manning one of the club stands.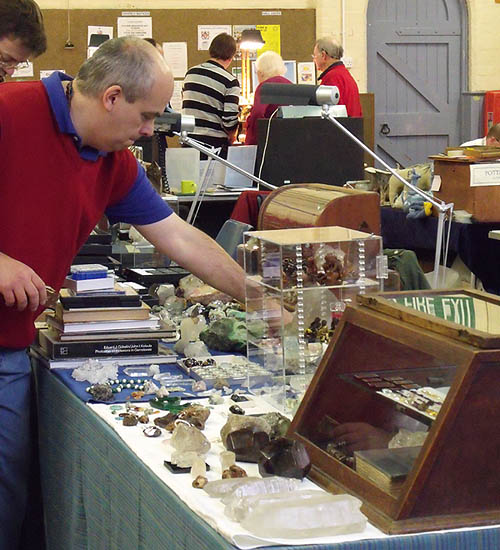 Setting up a display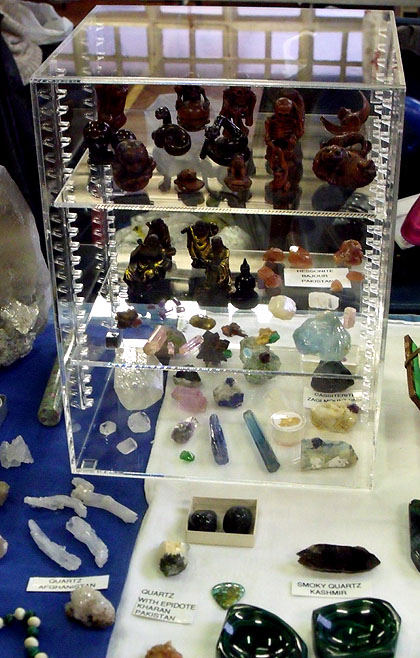 A close up of a cabinet filled with rare and unusual crystals and carvings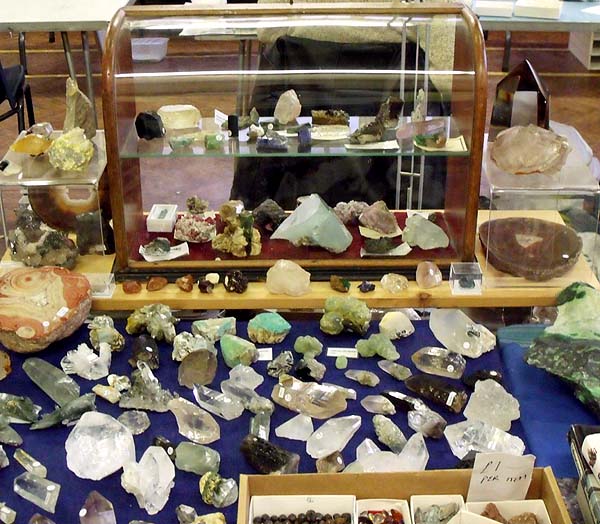 Just some of the goodies on one of the dealers stand

A large fossil ammonite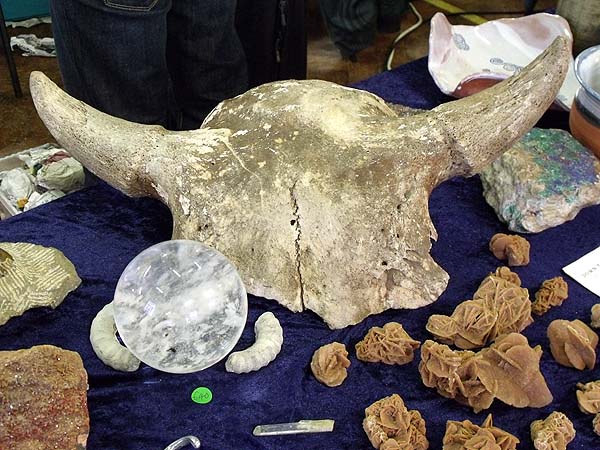 More unusual items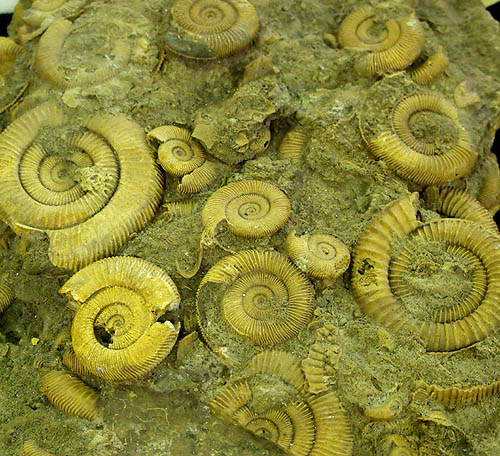 Close up of a group of German Dactylioceras ammonites.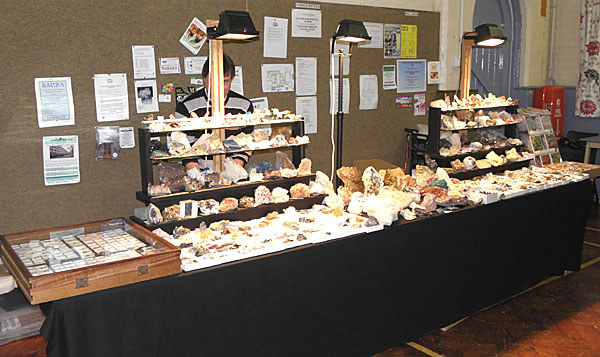 Minerals for sale display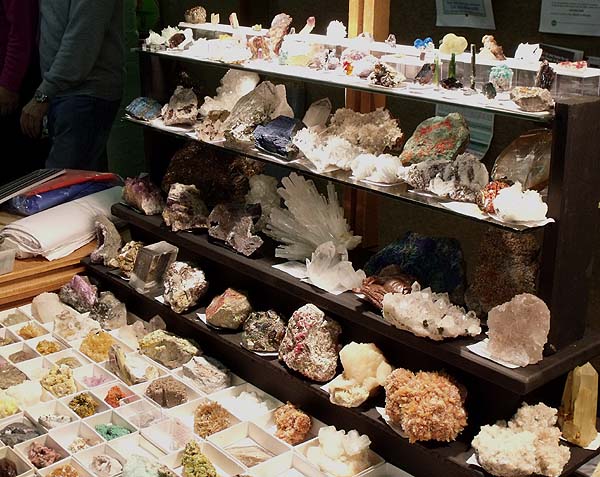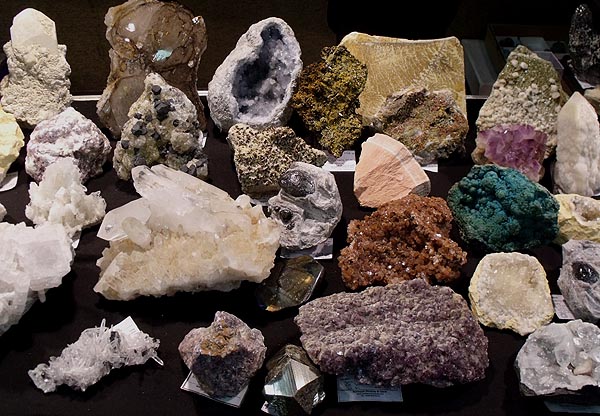 Detail of some of the larger pieces.
The club occasionally puts on a small fluorescent mineral display.
"Minerals that glow in the dark"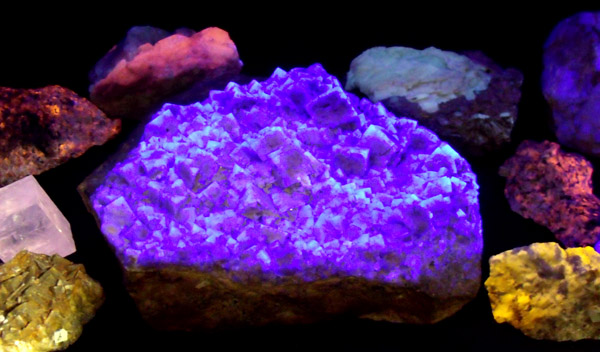 A large Fluorite from County Durham typically glowing purple under Long Wave Ultra Violet Light.

An assortment of minerals glowing bright colours under short wave UV light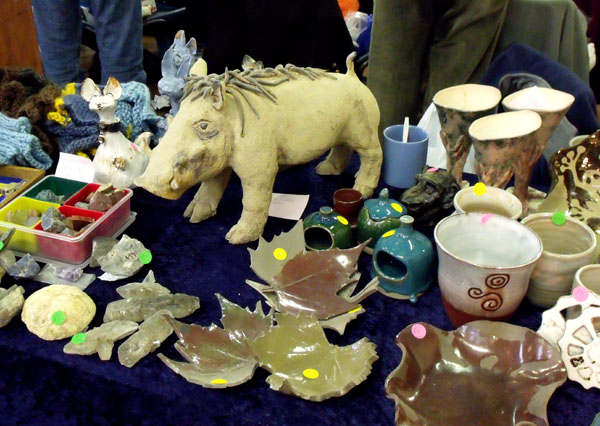 An assortment of minerals , fossils and pottery on another member's stand
We also had a display of jewellery from some of the folk at the local jewellery making school. Some interesting and innovative designs were for sale. A number of the students from the school also visited the show, presumably to find nice stones to fit into their own personal creations.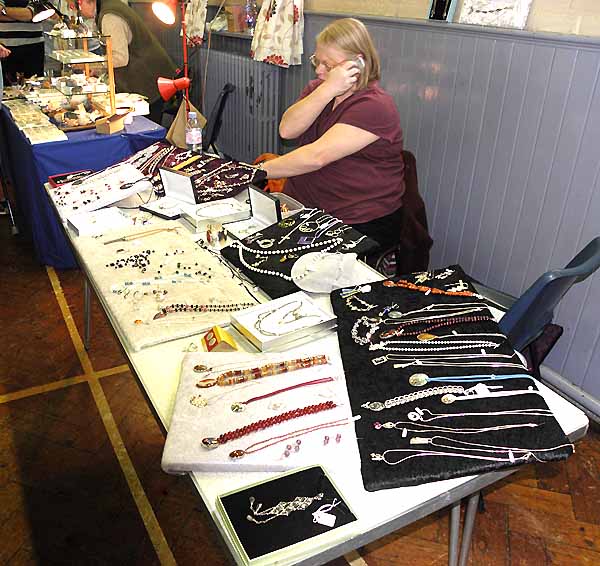 A display of hand made jewellery by some of the members of the local jewellery school.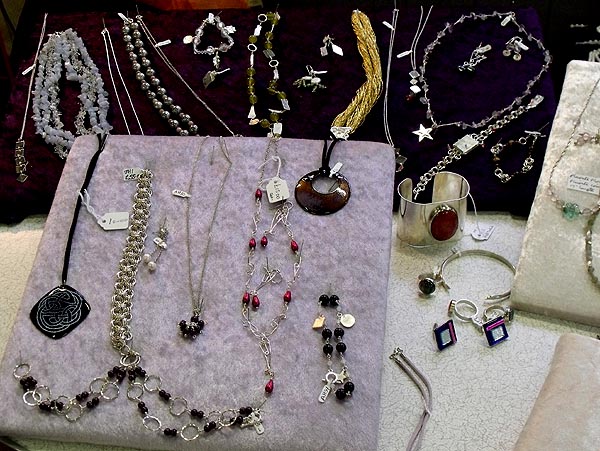 Detail of some of the jewellery.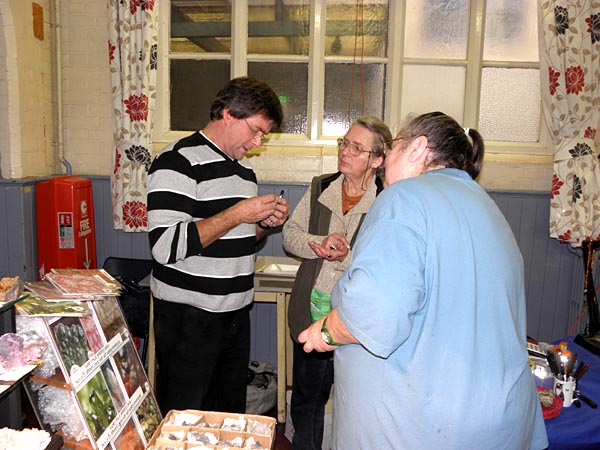 A polished item under scrutiny.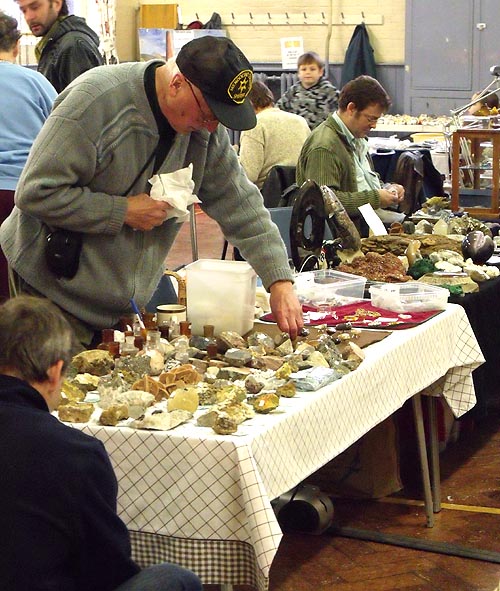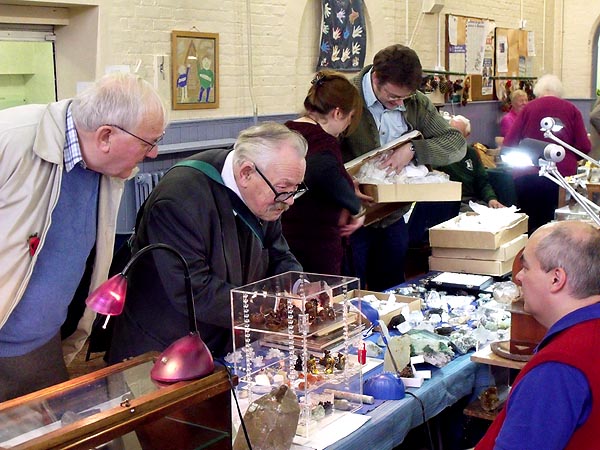 Collectors eagerly examining minerals on a member's stand.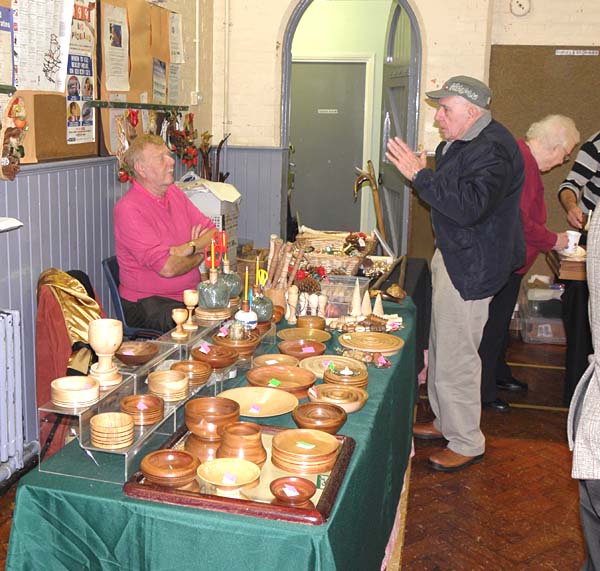 A fine display of hand turned wooden objects all at reasonable prices.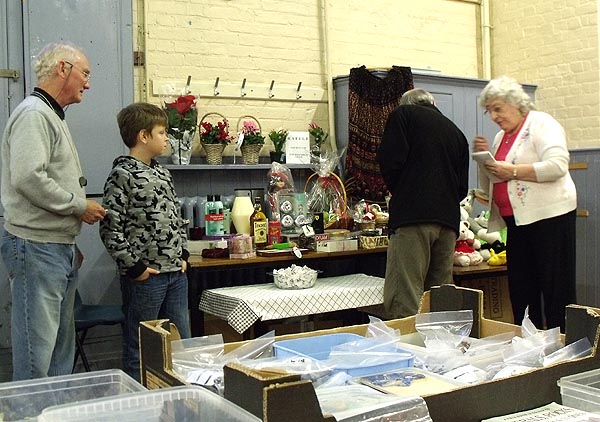 The raffle prize giving in full swing.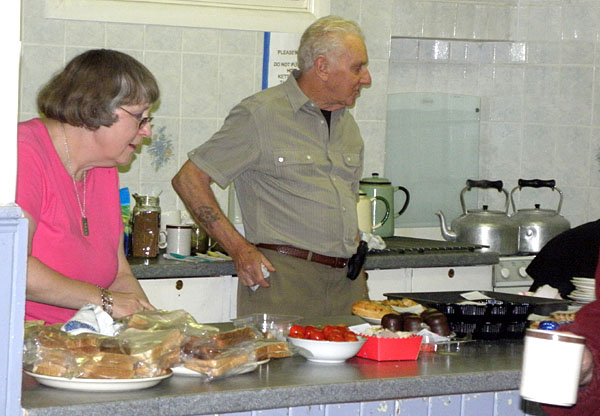 Perhaps the most important stand.
Refreshments for all!