Sidcup Lapidary & Mineral Society
PAST ACTIVITIES
February 2014
Field Trip to Beltinge, Herne Bay
Sunday 9th Feb 2014
Five members of the Sidcup Lapidary and Mineral Society met on Sunday morning greeted by sunshine and just a little wind, which meant that the tide did not go out as far as we had expected.
Finds included - from the London Clay (~50myrs): sharks teeth, shark & fish vertebra,
ray teeth, pyritised wood & siliceous wood, pyritised internal moulds of bivalves, bivalves insitu with shells
(too soft for extraction), From the Flint: sponges & echnoid plate imprints.

All in all the "cob-webs" of winter were blown away and a good day was had by all.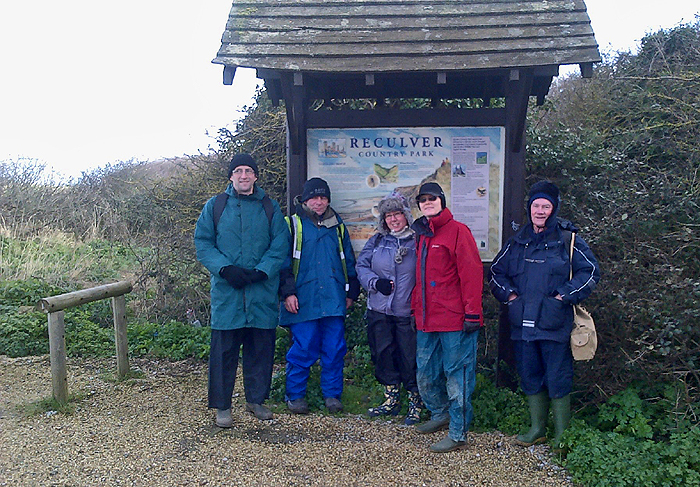 Members of the club - ready for the days fossil hunt.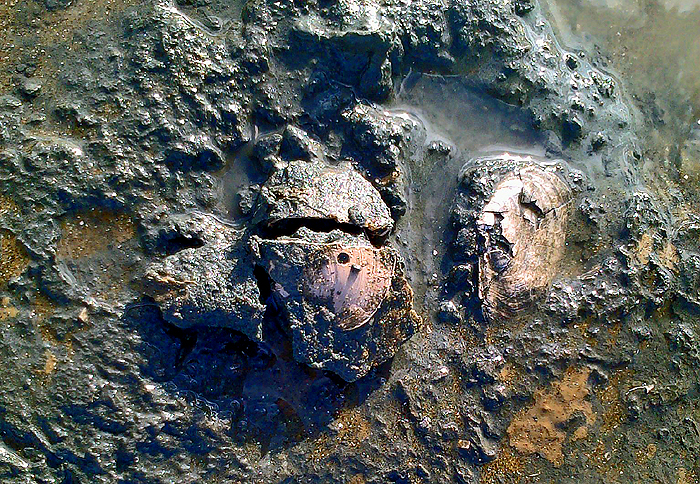 Fossil Bivalve shells.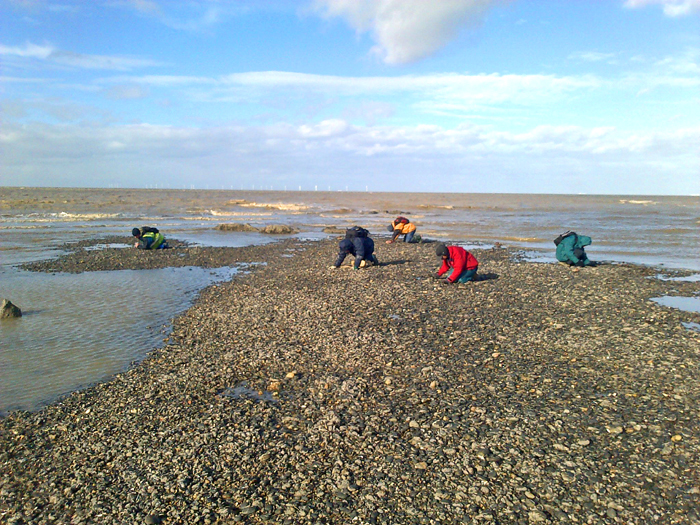 Obviously this was a good patch!
---
November 2013
Life membership has recently been awarded for two of our most respected members.
Both have contributed so much over many years as members of the society.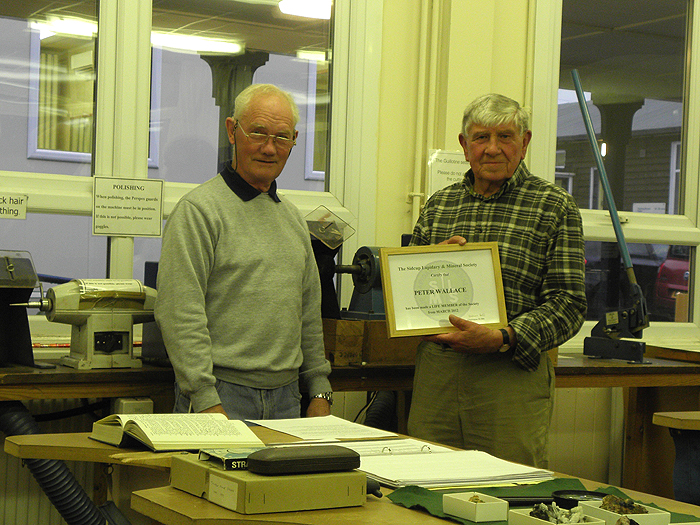 Chairman Graham Bell (left) presenting Peter Wallace a Life Membership certificate
for his commitment to the Society over the years.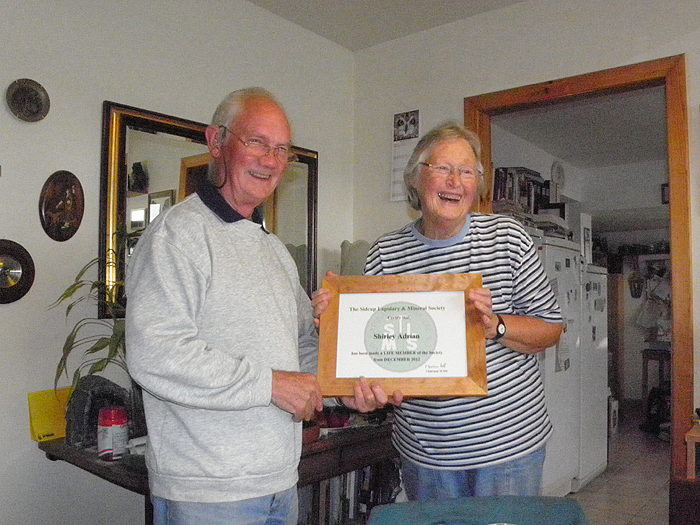 Life Membership Presentation to Shirley Adrian for her work and commitment to the Society.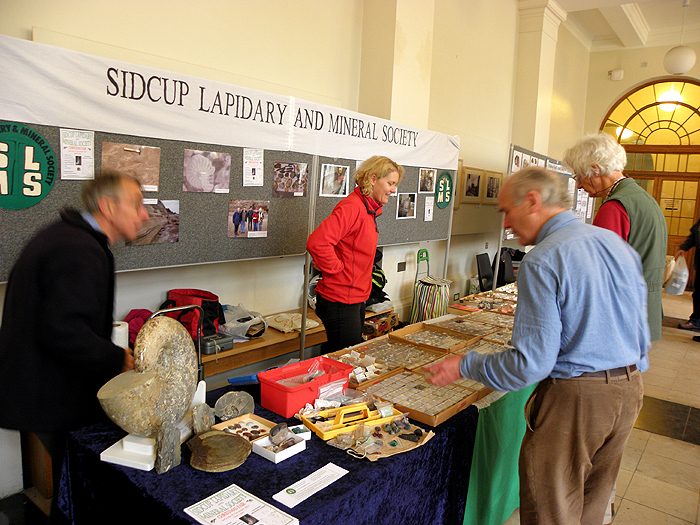 Also in November the club put on a display at the the Festival of Geology, held at the UCL (University College, London).
It was a great success. Specimen dealer Richard Tayler and collector Austin Woodbridge check out the wares
with Peter and Nicki helping to run the display.
---

May 2013
Dartford Industial Heritage Day
(aka Dartford Steam Fair)
Traction engines galor! plus vintage motorbikes, cars, trucks, lorries, buses and fire-engine.
This event is now annual and is held on the 2nd weekend of May.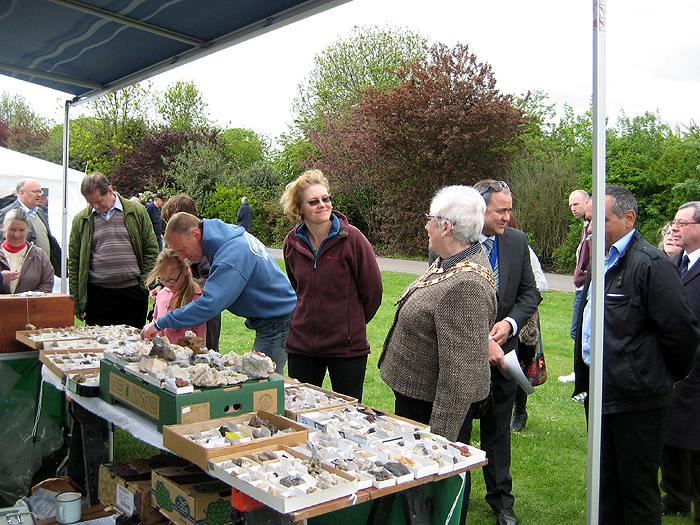 Nicola talking with the Mayor of Dartford, Patsy Thurlow.
---
Saturday 27th April, 2013
Victorian Weekend at St Mary's Church, Bromley
As the name suggests there were a number of stalls with activities related to Victorian times:
A sock making machine, lace making, archaeology, quilting, some live hens!
Some wealthy Victorian folk were avid collectors of Mineral and Fossil specimens.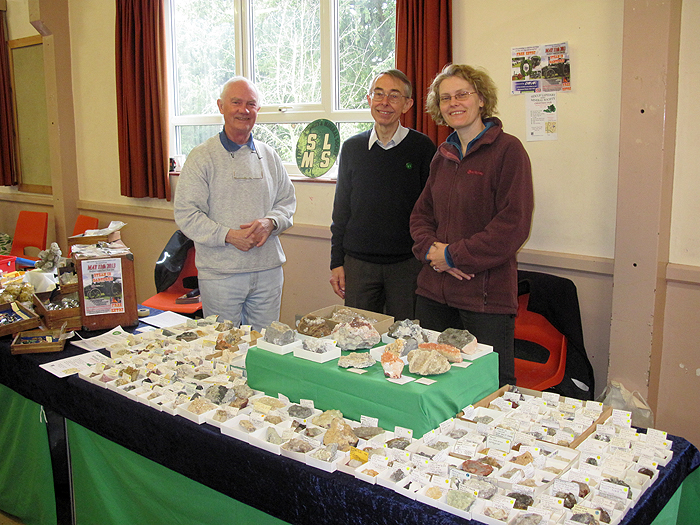 Graham, Peter and Nicola at St. Mary's, Bromley with a display of minerals for collectors and beginners alike.

A good time was had by all who went.
---
February 23rd, 2013
Beanie Museum in Canterbury's Roadshow
It may have been cold outside but there was a hive of activity inside.

Peter Martin explaining minerals to members of the public.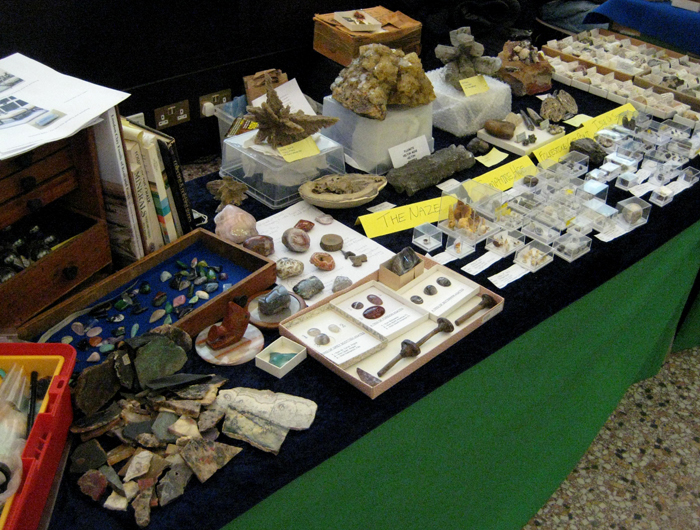 Part of the SLMS club table on show with minerals,fossils and lapidary items.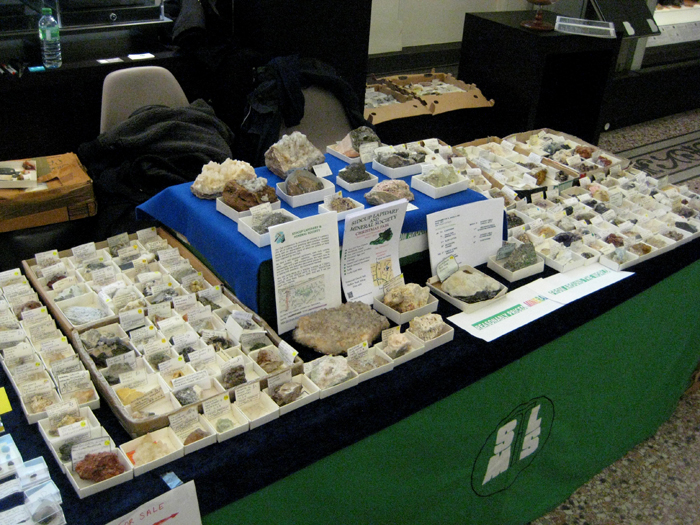 .... and the other half, with more minerals and promotional leaflets for the club.