Sidcup Lapidary & Mineral Society
Notes and finds from our field trip to Warden Point, Isle of Sheppey on 20th April 2009
(GR TR025724)

A cool day turned into a nice dry day ahead of the group as all congregated in the car park at Warden Point at around 10 am on the Saturday morning. The onshore breeze kept the tide in higher for longer, however it was dry and occasionally sunny, so a good start.
It was perfect for those who wished to lie on the beach and sort through the various strands in search of fossils from the London Clay. Those that wished to walked around the point in search of fresh Septarian nodules to break open, in their search for Barite crystals. This winter has been relatively wet and a lot of slumping has occurred enhancing the possibility of gypsum crystals being found within the mud.
Fossil finds included sharks teeth, shark vertebrae, fish vertebrae, brachiopods, bivalves, gastropods, crabs (within phosphate nodules) and also Toredo worm borings within fossil wood.
Minerals found included gypsum (selenite) crystals, pyrite, calcite and barite.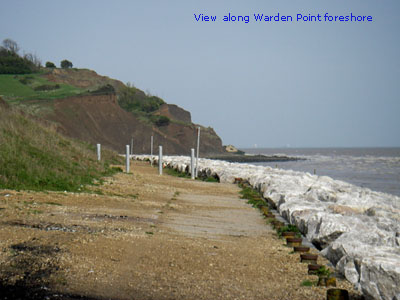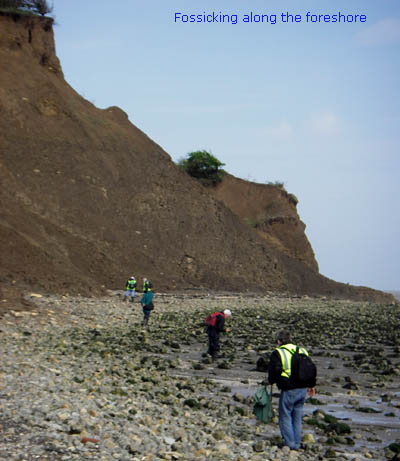 Some of the successful finds collected by the members who joined the group
hunting for "goodies" at Warden Point, Isle of Sheppey, Kent on 18th April 2009

Fossils of Brachiopods, bivalves, gastropods and shark teeth collected by Nicola, neatly arranged and labelled in collection boxes.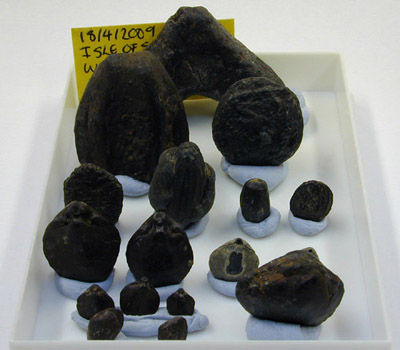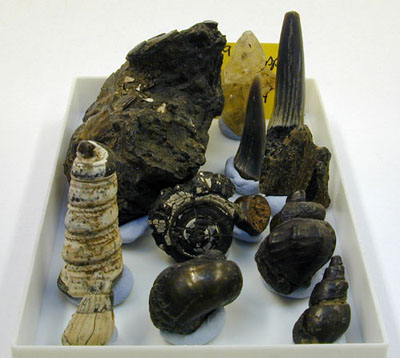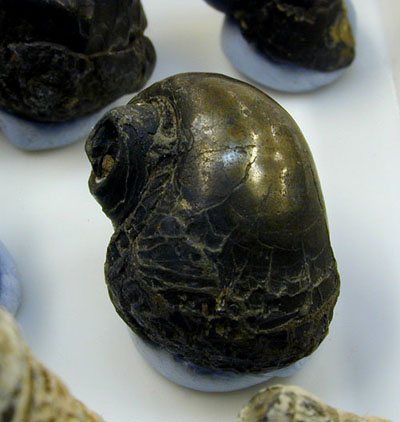 Paul found these amazing shark teeth and vertabra on the day.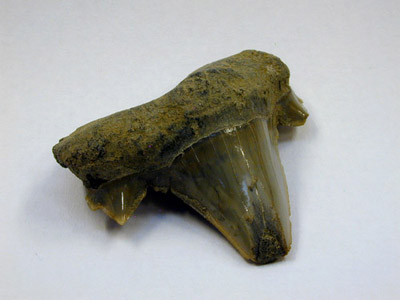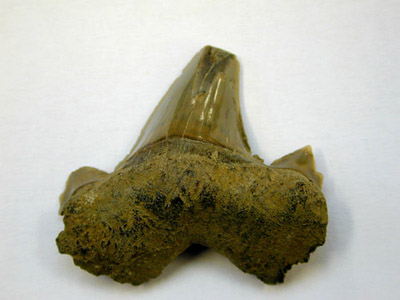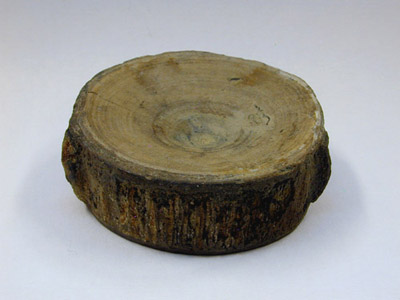 John found this rather unusual specimen!.... excellent symmetry!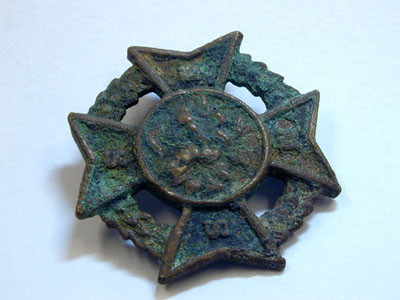 (Anybody know what kind of medal / badge it is? Answers on a postcard please!)

....along with a number of "more acceptable" geological examples!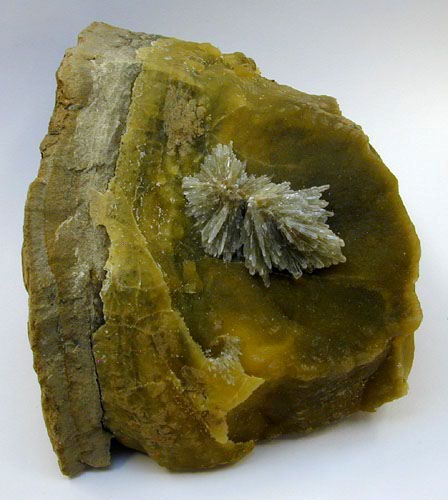 Baryte crystal spray in calcite-lined Septarian Nodule section.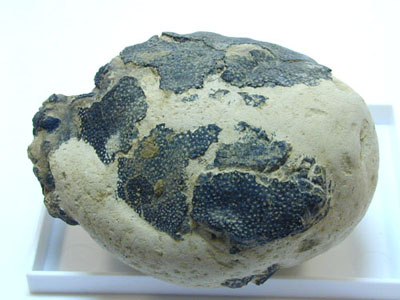 Fossil crab.



Graham's finds for the day....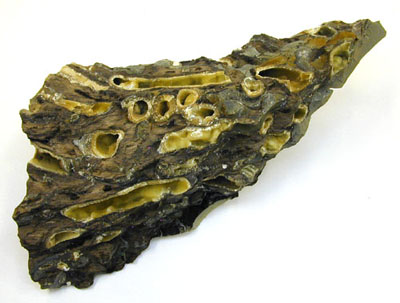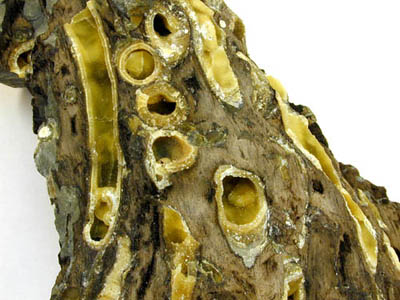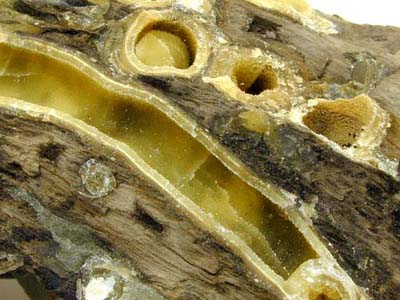 Above: A classic example of fossil wood with irregular tubes bored by a bivalve known as "Toredo".
The tubes are subsequently lined with Calcite/Aragonite and occasionally small Pyrite crystals can be found within.
The cells of the fossil wood are so well preserved that viewed through a microscope individual cells can be seen.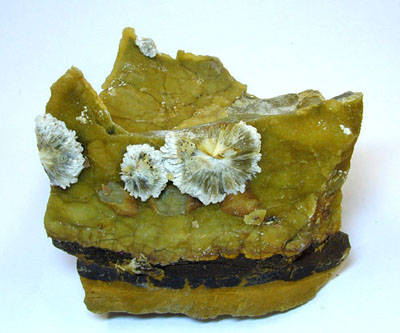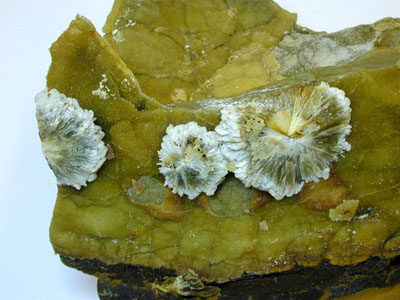 Another example of baryte crystals found in the septarian nodules of Herne Bay.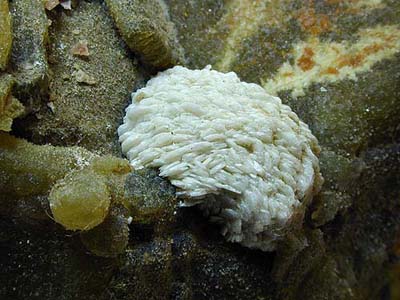 Close up picture showing detail of a similar baryte crystal cluster.
The complete crystal group is appx. 1.5cm across.