Sidcup Lapidary & Mineral Society
PINK MINERALS EVENING
On Monday evening, 18th May '09, the group put together selections of specimens, artifacts and jewellery composed of and made from naturally pink materials, all from their own private collections.
Here are just some of the things that turned up.


An impressive array of carved and polished eggs made from different materials all from Margaret's collection.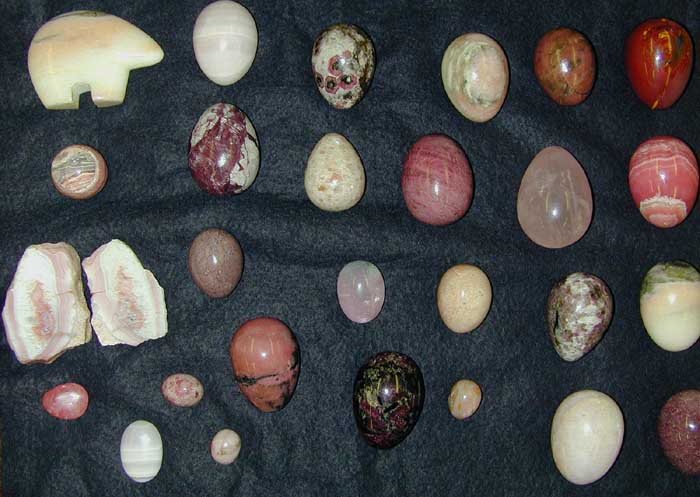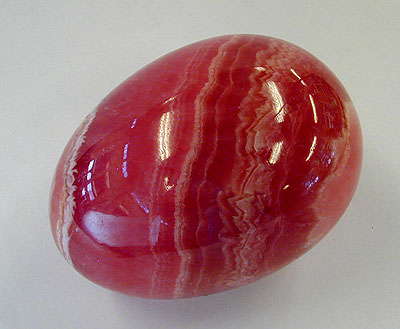 Rhodochrosite egg from Argentina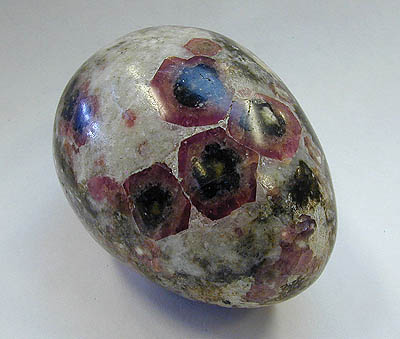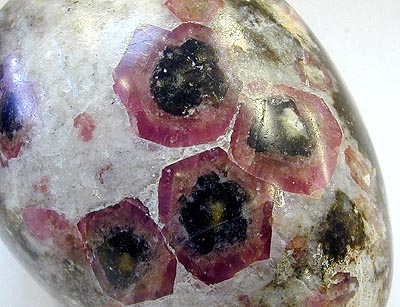 Pink ("Raspberry") grossular garnets embedded in polished egg, showing internal colour zoning.
Sierra de Cruces, Coahuilla, Mexico.


Eudialyte from Russia

Polished Red "Aventurine"

Nicola brought in, amongst other items, this piece of Thulite, possibly from Norway.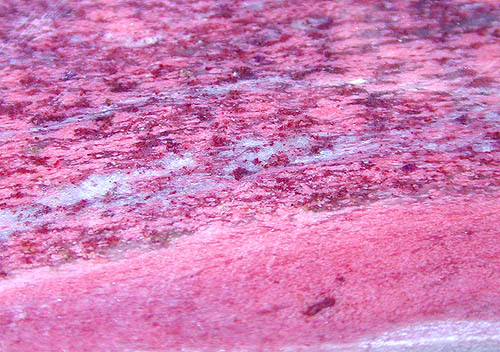 The image has been taken close up to show the structure.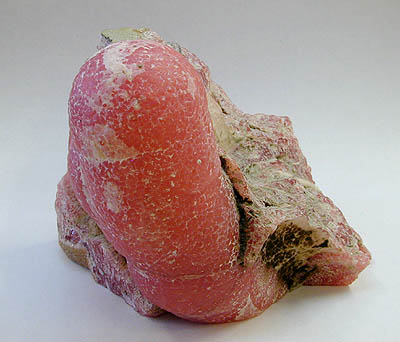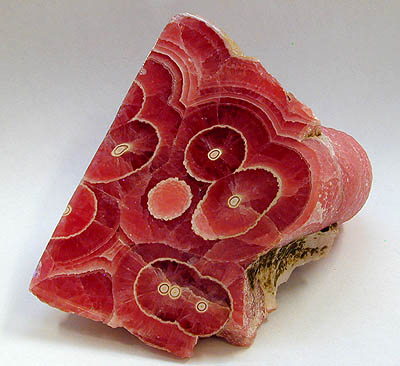 A single Rhodochrosite specimen from Graham's collection showing on one side the characteristic stalactitic formation typical of this location.
The right hand image (taken from the other side of the specimen) has been polished to show the rich pink banded structure.
Catamarca, Argentina.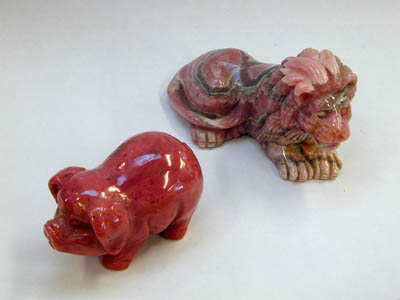 Two more pink items from Graham's collection.
A carved Rhodochrosite Lion and Jasper (?) Pig.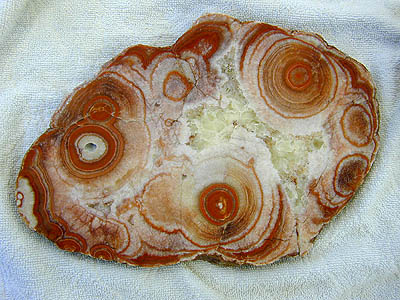 From a little closer to home a large slab cut from a Dulcote "Potato stone".
Dulcote, Somerset.



More Dulcote specimens, this time a little smaller at around 3" across from Ennis's collection.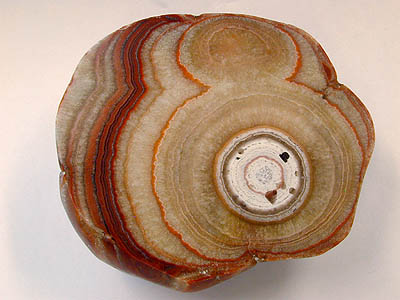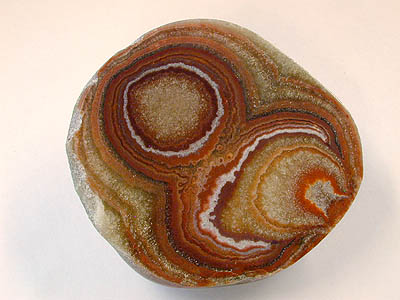 Ennis also brought along this beatifully wire wrapped Rhodochrosite pendant.
All her own work!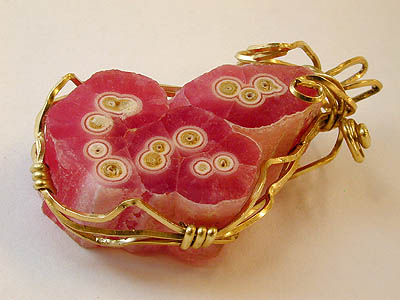 A selection of pieces, jewellery and minerals, from the Tampling's collection.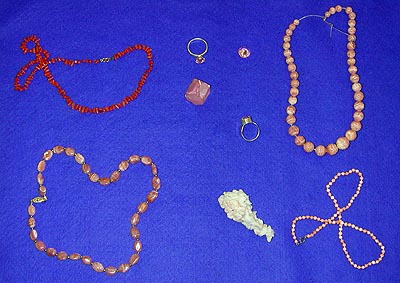 Coral and rhodochrosite beadstrings etc.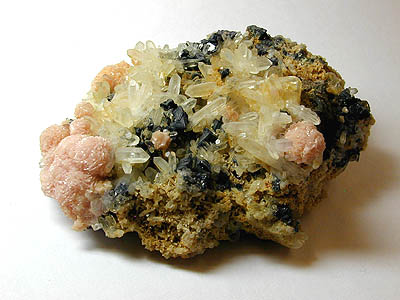 Rhodochrosite with quartz and sphalerite from the well known source at Madan, Bulgaria.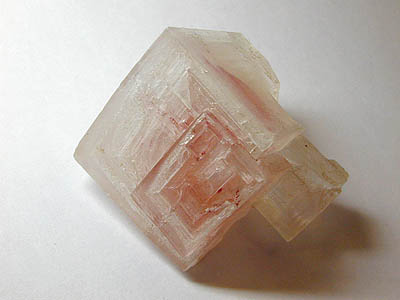 A 1" pinkish red Halite crystal from Searles Lake, California, U.S.A.
And below, from the old classic location of Silverton Colorado, tiny rhodochrosites on drusy microscopic quartz crystals.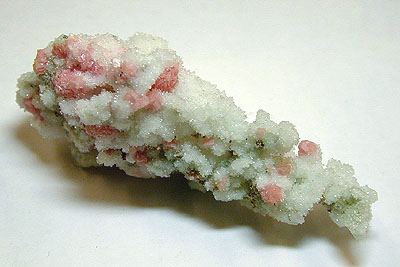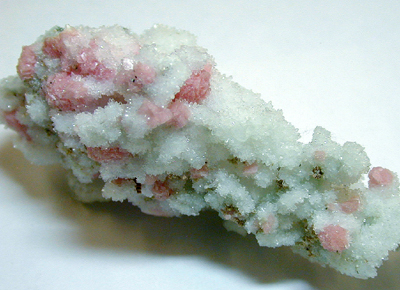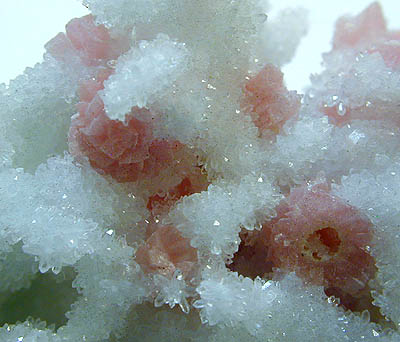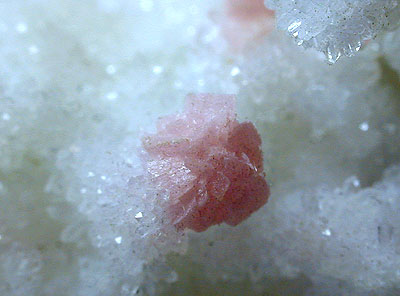 A couple of close - ups


Finally from Paul's collection one or two more items (some self collected) from the Somerset area.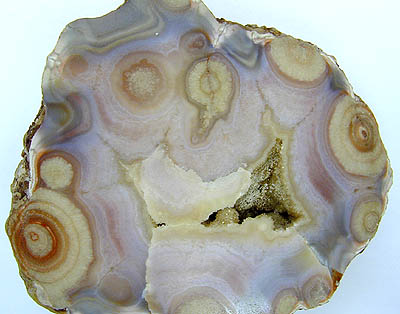 A large piece (about 8") of agate type Potato stone.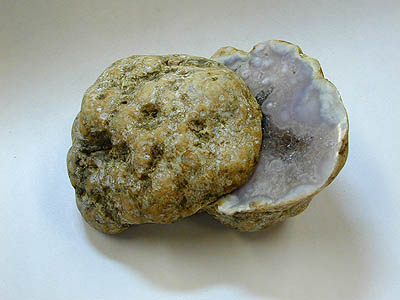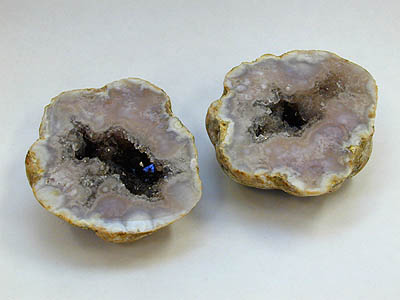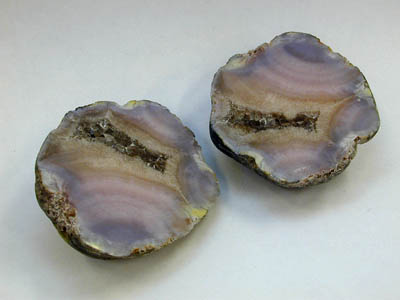 A selection of smaller agate type potato stones from Ladye Bay, Clevedon, Nr. Bristol.
One containing a silvery needle of goethite - below.