Some amazing eggs carved from some less common materials were on disply from Margaret's collection.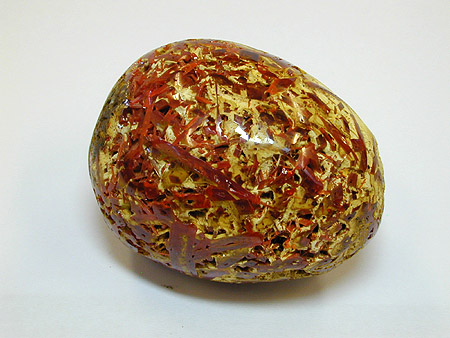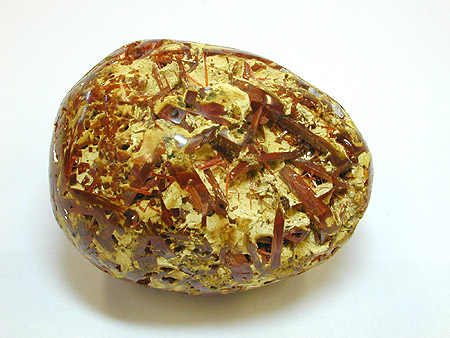 Two views of a crocoite egg showing partially cavernous areas with red crystals and a yellowish material (Vauquelinite?) from the famous Tasmanian deposits around Dundas.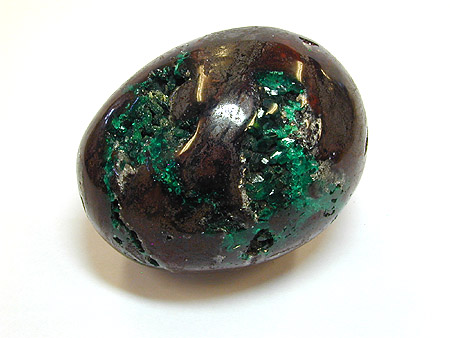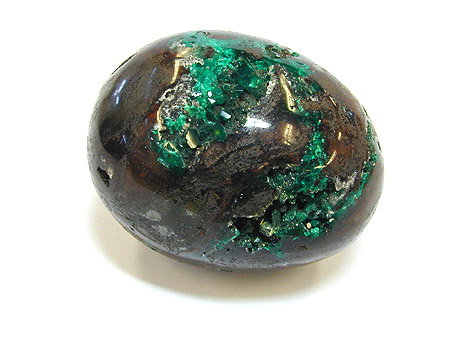 Again, cavernous areas this time in a copper rich matrix material lined with crystals of Dioptase from Namibia.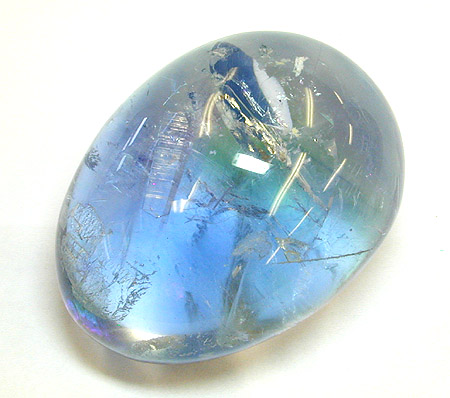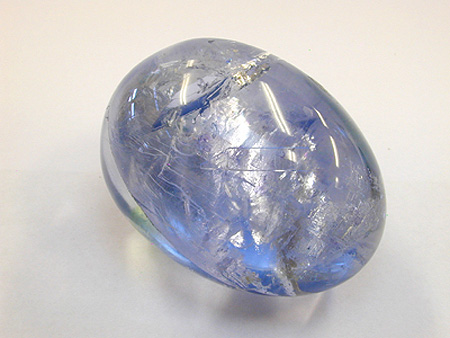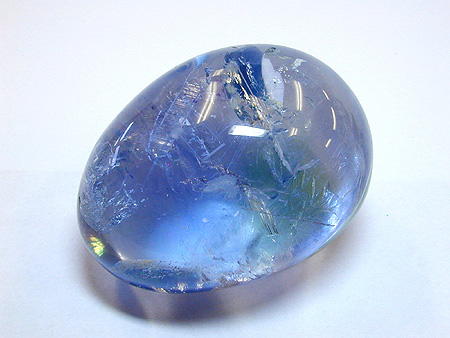 Three views of a beautifully tinted blue fluorite egg from France with what appears to be inclusions of flattened, quartz crystals embedded within.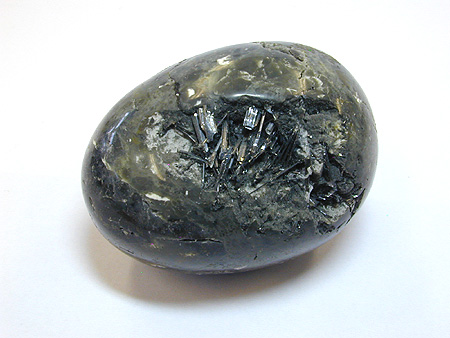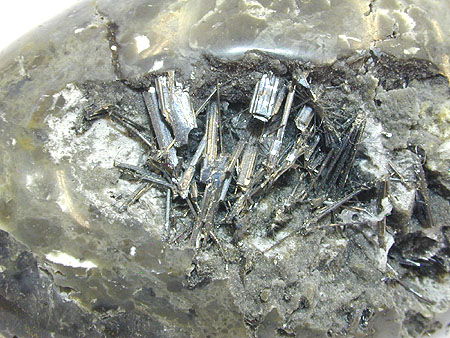 A rather unusual egg with a cavity partially filled with Stibnite crystals.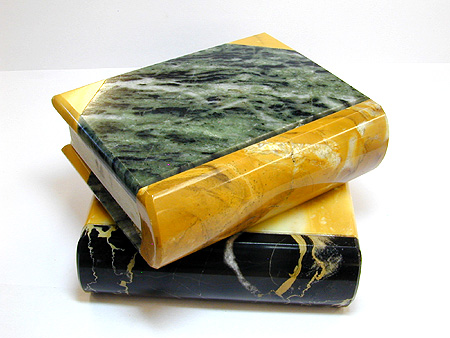 A Pair of "Book ends" (?)....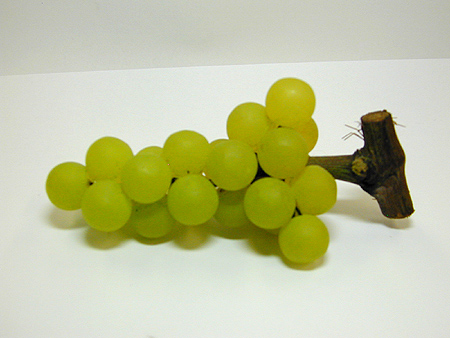 ....and a bunch of grapes,
all made from various unspecified stone materials.