Audrey and Roy's Gallery
of
Minerals and Cut stones.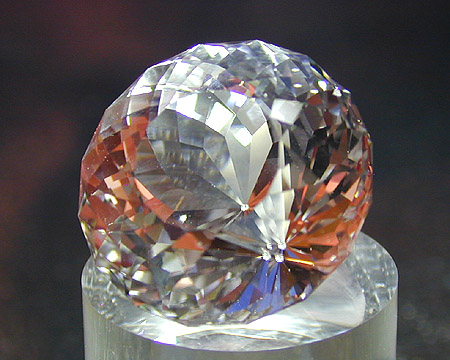 Portuguese cut - Synthetic Quartz, 22mm diameter.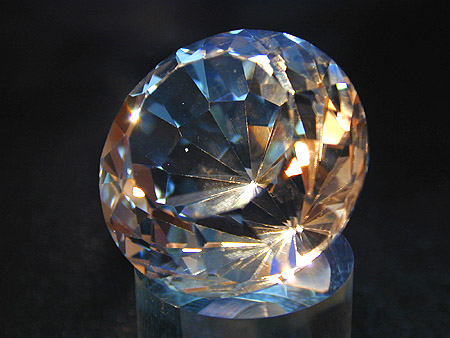 Synthetic quartz - Windmill cut, 32mm Diameter.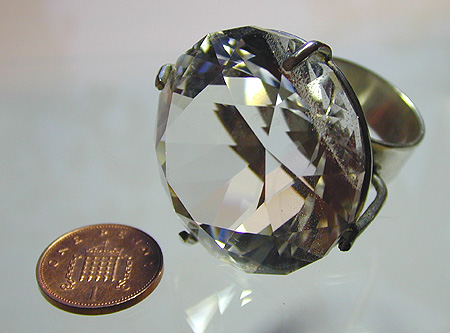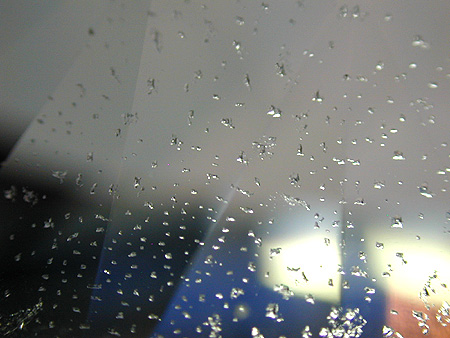 Roy's Party piece - A nicely cut, very large natural quartz set in silver with a close up of the inclusions on the right.
38mm Diameter.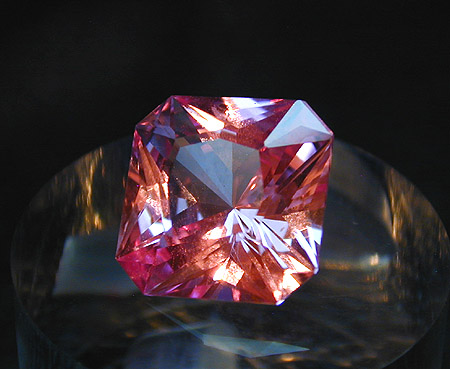 Synthetic spinel - Modified Princess Cut, appx. 10mm square.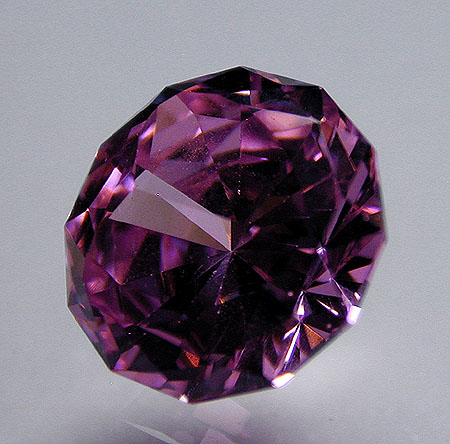 Pink cubic Zirconia, 11mm Diameter.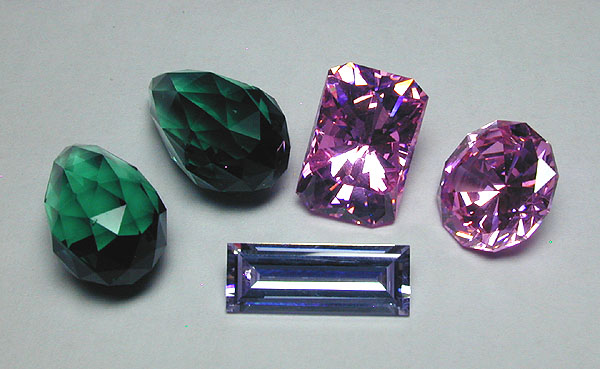 Two Green pendeloque two pink Cubic Zirconias and at the bottom a Kunzite.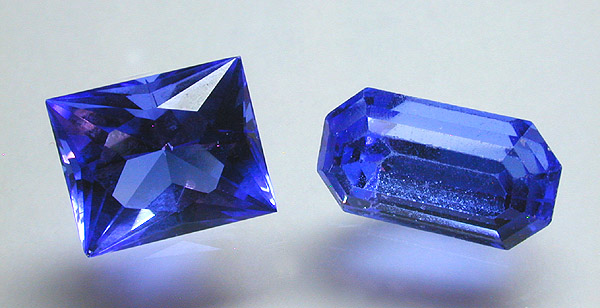 Left: a 10mm x 8.5mm blue Synthetic Quartz.
Right: 13mm x 7mm blue Synthetic corundum.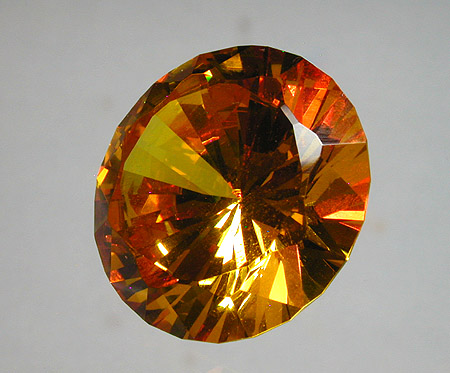 A large (about 20mm) bright orange Cubic Zirconia also cut by Roy.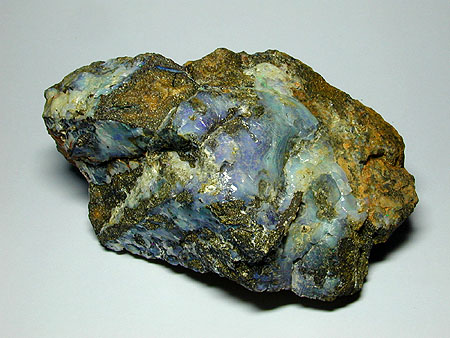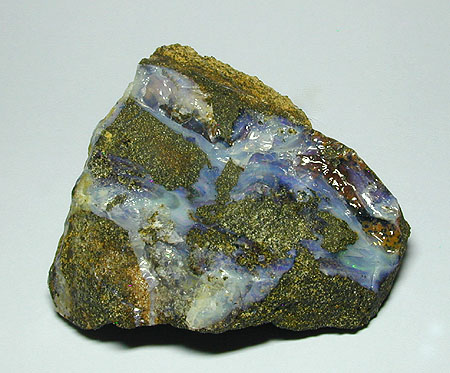 Two nice pieces of opal in matrix from Australia.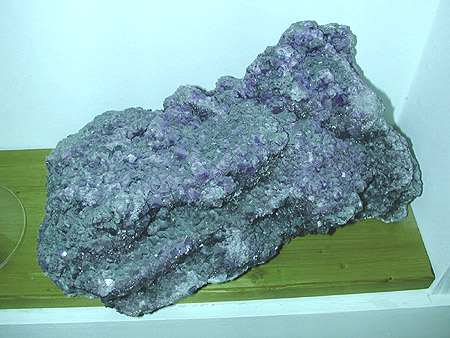 Large specimen of Fluorite from the Frazer's Hush mine, Rookhope, Co. Durham.
On the left photographed in normal light and on the right,
pictured with incidental long wave Ultra violet light.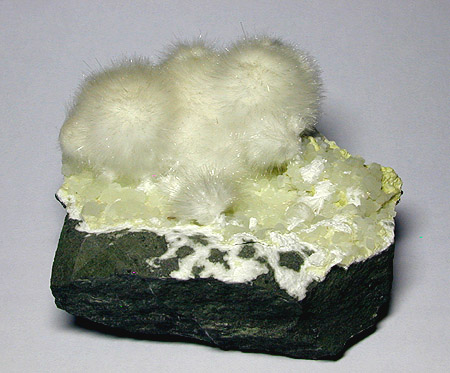 Okenite "Puffballs" on basalt matrix with prehnite
from
Poona area, Maharashtra State, India.