Field Trip To Copt Point, Folkestone & Samphire Hoe 17th May 2009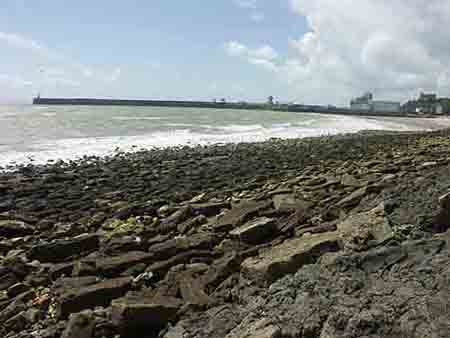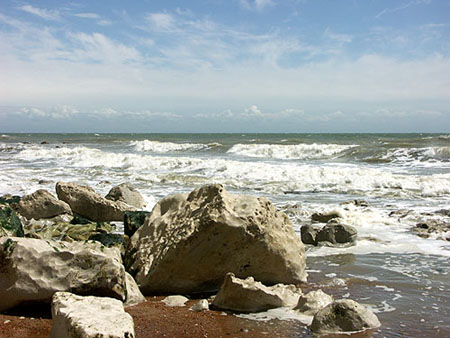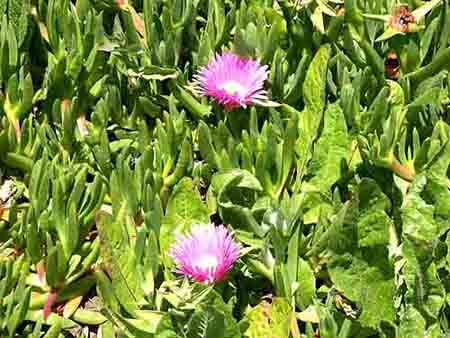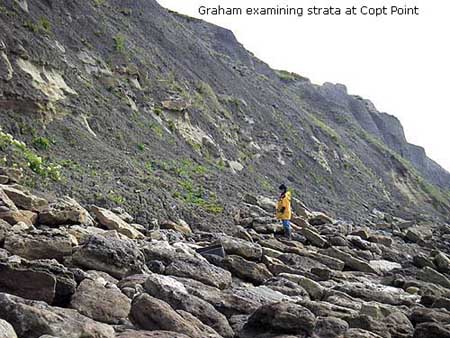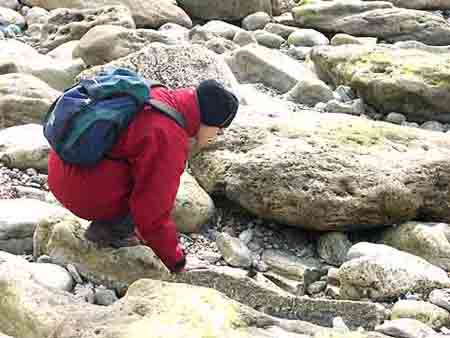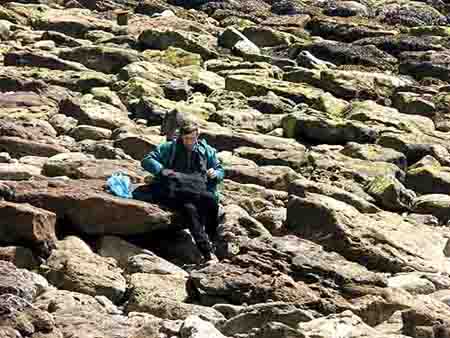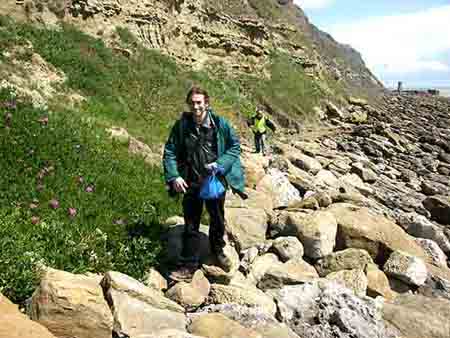 At around 9am, a gang of four, Nicki, Paul, Jeremy and Graham decended upon the beach and headed, with Folkestone behind them, towards Copt Point.
This trip had threatened to be a wet and windy excursion but on the day the weather was mainly overcast and isolated showers had been forecast, however we did not escape the chilly winds.
At the last minute it had been decided to head towards Copt Point first, as we had not been to that locality for some years. Immediately upon arriving on the beach there were fossil finds, mostly parts of ammonites which are this localities speciality. As we rounded Copt Point more finds turned up and so did the amount of fellow fossil hunters!
This winter has been relatively wet and a lot of slumping has occurred; very similar to the Isle of Sheppey. This meant the possibility of finding some gypsum crystals within the mud.

Fossil finds included ammonites, a sharks tooth, bivalves, gastropods, crustaceans and fossil wood.
Minerals found included gypsum (selenite) crystals, pyrite, calcite and sulphur encrustations.

Having spent around 3 hours at Copt Point, the weather had considerably improved and the sun was now shining, it was back to the vehicles for refreshments and then a 4 mile journey towards Dover and on to Samphire Hoe.
At this second locality was the most important find of the day - the ice cream and tea kiosk which depending which you chose either warmed or cooled the cockels!
We decided to make good use of the remaining 2 hours or so before the tide came in. So we proceeded to the beach platform below Shakespeare cliff.
Despite the limited amount of beach now available, the collectors were not detered from finding a few fossils and minerals.
Minerals: pyrite, marcasite and fossils: brachiopods (terebratulid and rhynchonellids).

Nicola Claxton.