Sidcup Lapidary & Mineral Society
GOODBYE TO OUR FRIEND
DAVE HOSKINS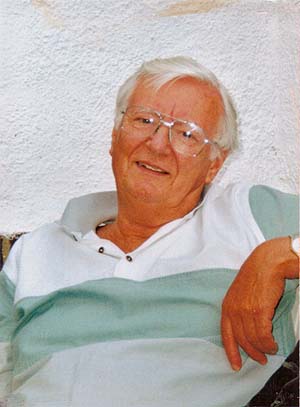 Dave was a member of the Society for about 35 years and was unlucky enough to have a lung condition which meant that he had to rely more and more on oxygen.
He has been ill for about four years getting progressively worse with each passing week.
Sadly, he died on Saturday, 24th July 2010 aged 80.
He used to be a very active member of the SLMS and used to produce cabochons and other mineral pieces such as mushrooms, candles with flames etc. And he always had his stall at our mineral fairs.
He will be remembered too for the good times we had on our annual week's field trip as he would be the entertainment for one evening with his "magic". Some members will remember the "fairy" and the invisible fleas in particular. He loved his magic and so did we.